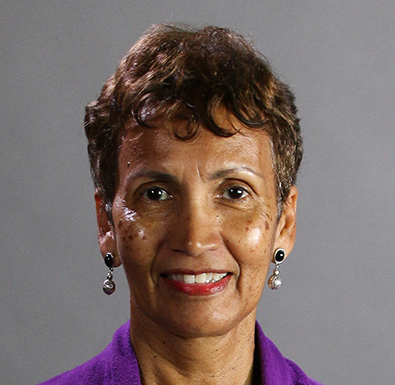 Lorraine Haricombe
Vice Provost and Director of Libraries | University of Texas at Austin
Dr. Lorraine J. Haricombe is the Vice Provost and Director of the University of Texas Libraries at the University of Texas at Austin, where she oversees the flagship Perry Castañeda Library and ten specialized libraries, including the world-renowned Nettie Lee Benson Latin American Collection. Prior to joining the University of Texas in 2015, Haricombe served as Dean of Libraries at the University of Kansas, where she was Provost's designate for implementing the Open Access (OA) policy at KU, the first public university in the USA where faculty adopted an institutional policy on Open Access.
A frequent speaker on issues relating to open access, library modernization, and institutional transformation, Haricombe serves on numerous boards and committees including the Board of Directors for the Association of Research Libraries and the The International Federation of Library Association's (IFLA) Committee on Academic and Research Libraries, the Visiting Committee for the Harvard Library, Notre Dame University's Hesburgh Library Advisory Council, and SPARC Africa, a global affiliate of the Scholarly Publishing and Academic Resources Coalition (SPARC). She has held positions in the past as president of Greater Western Library Alliance (GWLA) and as chair of the Steering Committee for SPARC.
Haricombe holds BA and B.Bibl degrees from the University of the Western Cape (South Africa) and MSLIS and PhD degrees from the University of Illinois (Urbana-Champagne).